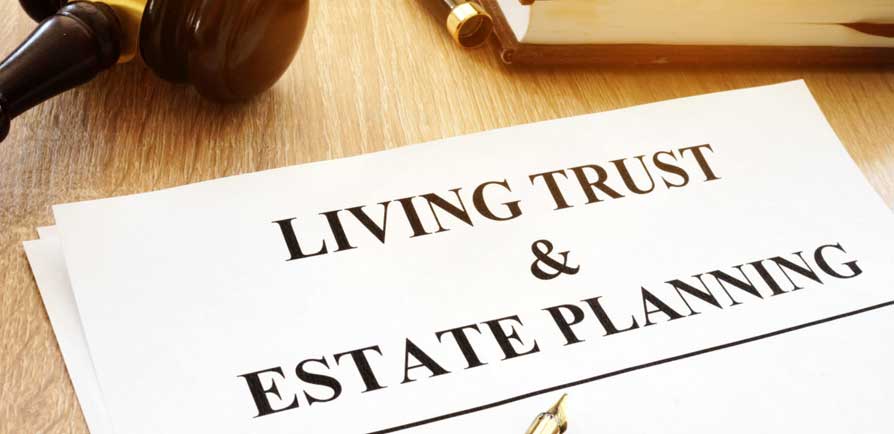 Wills and Estate
Secure Your Family's Future with Expert Legal Services
At Family Lawyers & Mediators, we pride ourselves on offering exceptional legal services to everyday Australians, including expert guidance on Wills and Estates law.
Our Wills & Estates Services
Our team of legal experts, specialising in wills and estates, is here to provide legal guidance and help in the following fields:
Making a Will
Our skilled team of solicitors can guide you through the process of creating a valid and legally binding will, ensuring that your assets are distributed according to your wishes.
With vast experience in Wills and Estates law, our team is committed to providing you with top-notch legal advice and assistance in all aspects of your estate planning.
We offer affordable legal services to everyday Australians without compromising on the quality of our work. We understand the importance of protecting your family's future and provide cost-effective solutions.
Why Do You Need a Valid Will?
Only through a well-prepared and current will can you guarantee the distribution of your assets and the care for your loved ones in your preferred manner after your death.
What Makes a Will Valid?
A will must meet specific criteria to be considered legally valid, which include:
The will must be in writing
Signed by the person making the will in front of two independent and competent witnesses
Made by a person with testamentary capacity who knows and approves of the contents of the will
Deal with property and appoint executors
Not have been revoked prior to death
Why Is a Valid Will Important?
If you die without a valid will, intestacy provisions will automatically apply. This could lead to your estate being inherited by those you didn't intend to benefit, while those you did wish to benefit might be left out.
Preparing a valid will with one of our lawyers is the best way to ensure you are aware of all your testamentary options including:
Who you want to look after your estate and act as your executor;
What items and assets you can leave in your will and to who and when;
Payment of debts or liabilities;
Whether different types of testamentary trusts may be appropriate;
Guardianship of children;
Ongoing care and support of pets; and
Whether you wish to be cremated or buried.
Power of Attorney
What is a Power of Attorney?
Having a power of attorney is equally crucial as possessing a will. It signifies the legal designation of an individual to manage your financial and legal matters on your behalf.
Why Do You Need a Power of Attorney?
With a power of attorney in place, you allow a trustworthy person to help you manage your financial and legal issues. Throughout your life, there might be periods when you are unable or unavailable to attend to your financial or legal affairs or make decisions.
A power of attorney is a document that is regulated by law and is an important part of estate planning.
Appointment of Enduring Guardian
What is an Enduring Guardian?
An Enduring Guardian is appointed to make healthcare and lifestyle choices on your behalf in the event that you are no longer capable of making such decisions independently.
It's possible to designate more than one individual as your Enduring Guardian. However, it's crucial to understand that such appointments only become effective when you're unable to make decisions for yourself.
Appointing an Enduring Guardian
If you become unable to make decisions and haven't chosen a guardian, a family member or someone else who cares about your welfare can request an order from the Guardianship Division. However, it's important to note that the Guardianship Tribunal might choose a guardian who may not be the one you would have chosen yourself.
The role of an enduring guardian begins when you lose the ability to make decisions and lasts until your death or until the appointment is cancelled. It's important to note that the appointment automatically ends if you get married, unless your spouse is the appointed enduring guardian. If someone who genuinely cares about your well-being has concerns about the actions of your enduring guardian, they have the right to request a review of the appointment.
Obtaining Probate
What is Probate?
When a person dies, someone has to handle the deceased's matters.
The initial procedure typically involves submitting an application to the Supreme Court for a grant of probate or a letter of administration. Once this "grant" is secured, it allows for the administration of the deceased's estate, which entails the collection of the deceased's assets and the distribution of property to beneficiaries.
When there is a Will
When an individual passes away and leaves a Will, the person assigned to manage the estate, known as the "executor," is designated in the Will. In some situations, an executor under the Will, will need to apply to the Supreme Court for a "grant of probate".
Probate is the legal procedure that verifies a Will's authenticity, ensuring the deceased's possessions are allocated to the beneficiaries as per the Will's guidelines. The Grant of Probate is a document certifying that the Supreme Court recognises that the Will is a valid Will, is the last Will and testament of the deceased and gives the executor's authority to deal with the estate.
When there is no Will
When the deceased leaves no Will, he/she is said to have died "intestate". In these situations, the deceased's spouse, de facto partner, or other immediate family members can apply to the Supreme Court to obtain Letters of Administration, and become "administrator" of the deceased's estate. The process of obtaining Letters of Administration is not dissimilar to that of obtaining a Grant of Probate.
Estate Litigation
Will disputes
Will disputes can arise when beneficiaries, or those who believe they should have been beneficiaries, question the validity of a will or its provisions. These disputes can be rooted in a multitude of issues. It is crucial to seek professional legal advice in these complex and often emotionally charged situations.
Have you been treated unfairly in a Will?
If you feel you have been treated unfairly under the terms of a Will, you may be able to make a claim that:
You should have been more adequately provided for under the unfair Will.
The Will is invalid
Can I make an Unfair Wills claim?
The resolution of this situation will rely on numerous variables. These include the type of relationship you shared with the person who made the will (the testator), the mental condition of the testator when the disputed Will was established, and the presence or absence of any fraudulent activities during the writing of the Will.
Unfair Wills
If you think that a Will has dealt with you unjustly, you may be able to claim that you should have been more adequately provided for under the unfair Will.